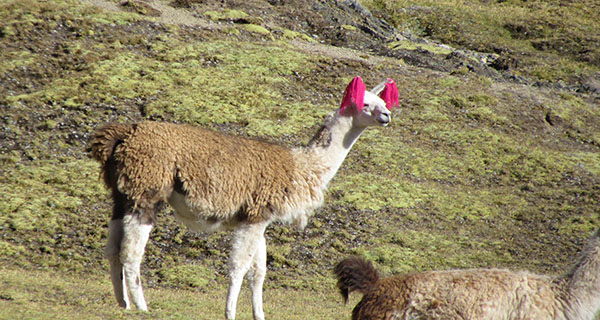 Service Class: Private Service
Activity: Hiking Cultural and Historical
High spot: Llamas, hills, local people, landscape.
Group Size: 2-10


This hike takes one day it is actually peculiar because in Huaraz area there are not popular activities with Llamas the well-known it is Olleros to Chavin de Huantar which takes three days. We offer and add to our list of activities "llama day" as an acclimatization day o could be a familiar day with these iconic animals. These animals are run by locals and lead by a local guide. Interacting with the llamas and staff during the hiking on the trail will give you a glimpse into their way of life in that area.

Itinerary:
Day Tours/Hiking: Drive from Huaraz (3100m) to Canrey Chico (3360m) hike to Tsacracancha (3900m)

This hike takes usually from Huaraz after breakfast around 8 hrs, we drive along Santa river to the west then we take the east road to get Olleros Canrey Chico where the locals will be waiting for us with their llamas from over there we start hiking with the llamas. Along the trail, the guide will explain about traditional pilgrimage route to the archeological site Chavin de Huantar and besides you will be surrounded by amazing spot, llamas, and locals. If you like to know more about the Peruvian life experience, this destination is proper for you.